Bags and Bunnies Bar Crawl
Sat Apr 14, 2018

5:00pm - 11:30PM
Bags & Bunnies
Cornhole Bar Hop
Uptown Charlotte
Saturday, April 14th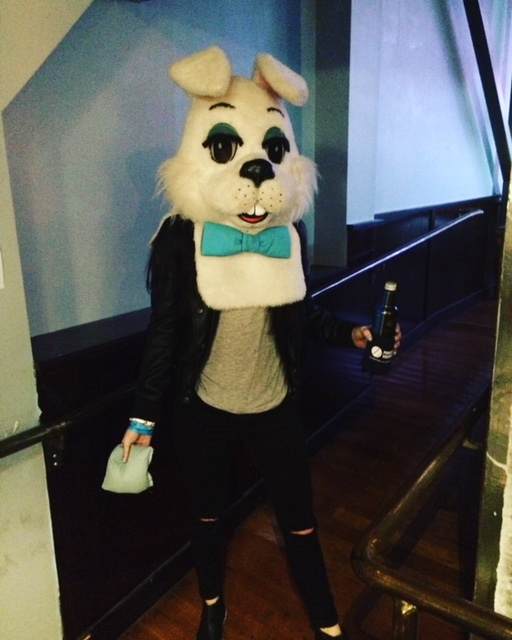 Part Cornhole…Part Putt Putt…Part Bar Crawl…and ALL FUN.
You will travel to seven different bars in uptown Charlotte while playing one of the signature RockHouse/SportsLink Cornhole Golf courses.  You'll toss cornhole bags up and down staircases, over obstacles, and even at moving targets.  Our course levels the playing field for people of all skill levels (as if adult beverages didn't do that already).
ONLINE REGISTRATION ENDS @ 4pm Saturday
Walkups accepted:  $30 CASH (per team of 2)
Registration/Check-in location: TBD
Between 5pm and 5:45pm.  We start crawling/golfing at 6pm!
Once we get everyone checked in you're off to the tee box on Hole #1.
Past bars have been:
Lucky's Bar and Arcade
Flight
Fitzgerald's
Connolly's
Prohibition
Roxbury
At each bar, you'll be faced with unique cornhole golf holes that are fun but will challenge you…to have more fun!
People can go out on the course in groups of all sizes.  Cost is only $10/person and includes great prizes, and drink specials.
Get your teams of two together and sign up today.
We will be awarding prizes for 1st, 2nd, and 17th Place.
 
---
Cornhole Golf – The Rules
1. Player's Tee Off from the Tee Box at each hole which will be marked.
2. Cornhole Bag must be tossed underhanded.
3. Player must have a beverage in the opposite hand at the time of any toss.
(Beverage is at the discretion of the player)
4. Where the bag lands, the player must place their front foot on that spot and toss from that point (similar to disc golf). The rest of the body should not pass this spot except for the motion of the arm.
5. If the bag lands on anything other than the ground or anything higher than six inches, the player must take a penalty stroke and take their next toss at the closest point behind the spot of the infraction.
6. If a bag lands completely on the board, you take one step (no less than two feet) from the front of the board and toss the bag. This is a putt. For a putt, you must have both feet on the floor until after you release the bag (no leaning over the hole and dropping the bag in).
7. PENALTY STROKES:
*Bag goes out of bounds or is tossed over a "no fly zone".
*No fly zones are basically over any bartop (we don't want you breaking the alcohol). We may specifically name a "no fly zone" at any hole.
8. For a penalty stroke add 1 stroke and throw from the original point the toss was tossed from.
9. For certain holes, we may require you throw blindfolded, opposite handed or any other method. If the specified style is not used with a toss. The toss must be remade from the point it was incorrectly tossed and a stroke is added.
10. At the end of each hole, record the number of strokes each player took, including penalty strokes. Each hole will have a par assigned to it.
11. After Eighteen Holes, scorecards by team are to be turned in. The team with the lowest combined score for the course will win the grand prize. In the event of a tie(s), all teams with the lowest score will be put in hat and the grand prize winner will be drawn randomly (as well as possibly second and third place).
Have fun, but please do not be destructive. Be careful and respectful of our hosts and their decor. Happy Cornhole Golfing….